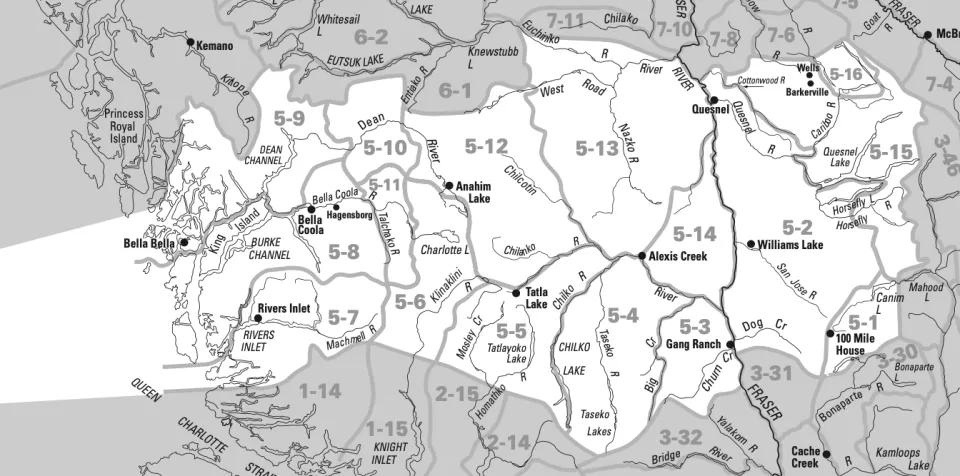 Last Updated: April 1, 2023
Spring closure: No fishing in any stream in Fraser River Watershed of Region 5 (including the Thompson River Watershed) from Apr 1-June 30, EXCEPT the mainstem of the Fraser River and other streams listed in the tables. See definition of "streams" on page 80.
Single barbless hook: must be used in all streams of Region 5, all year.
Size limit: There is no minimum size in lakes (see tables for exceptions).
| Water | In-season correction/change | Effective date |
| --- | --- | --- |
|   |   |   |