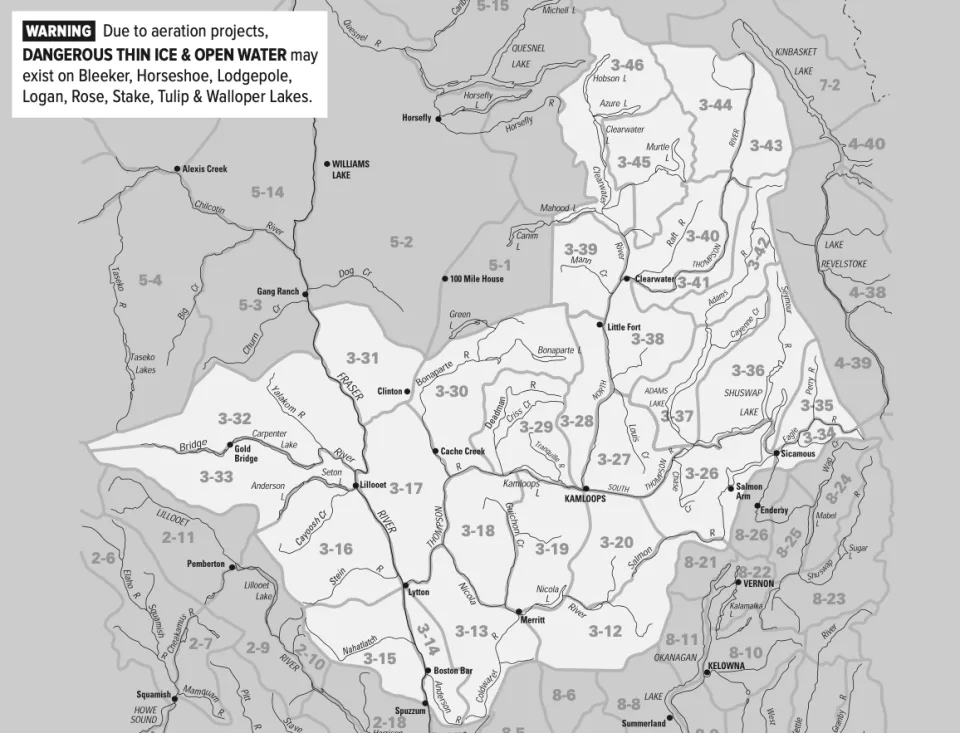 Last Updated: April 1, 2023
Spring closure: No Fishing in any stream in Region 3 from Jan 1-June 30 (see tables for exceptions). See definition of "streams" on page 80.
Single barbless hook: must be used in all streams of Region 3, all year.
Steelhead fishing: Your basic licence must be validated with a Steelhead Conservation Surcharge Stamp if you fish for steelhead anywhere in B.C. In addition, a Steelhead Stamp is mandatory when fishing most Classified Waters regardless of the species being angled for. Please see page 6 for details.
| Water | In-season correction/change | Effective date |
| --- | --- | --- |
|   |   |   |